Fashion Forward - Lama Jouni
Lama Jouni showcased a sophisticated AW17 collection for London Fashion Week at the Freemasons Hall.
Her bold, feminine and classy designs, in a muted and refined palette, oozed elegance with a predominantly stark, confident structure. There were, however, a number of looks which embraced embroidery, a floral, but again refined, design brilliantly supplemented the crispness of her creations. Elegant ruffles contrasted with the highly structured foundations of her work to create looks which wouldn't look out of place in either the office, although it would distract, due to the brilliance of its design, or indeed here, being showcased on the catwalk.
The opening part of the show, and a large proportion generally, showcased monochrome pieces, although Jouni opted for a soft, elegant green for some looks. Starting with a black leather mac, with contrasted gold studs and matching synched belt, Jouni signalled an immediate display of the confident subtlety present in the collection. Traversing immediately, showing a more relaxed look – a simple hoodie with relaxed slit-legged culottes, Jouni effortlessly moved between more formal wear and comfy class: a binary in which she knows both sides and which was present throughout. A black jumpsuit, reminiscent of the more formal trouser-suit, worked in this space – with a stunning low neck, structured intricately to allow the body to work with it.
Rich with contrasts, but chic and refined throughout, Lama Jouni is a label that aims to fill the gap between streetwear and high-end brands: she does this, with great aptitude.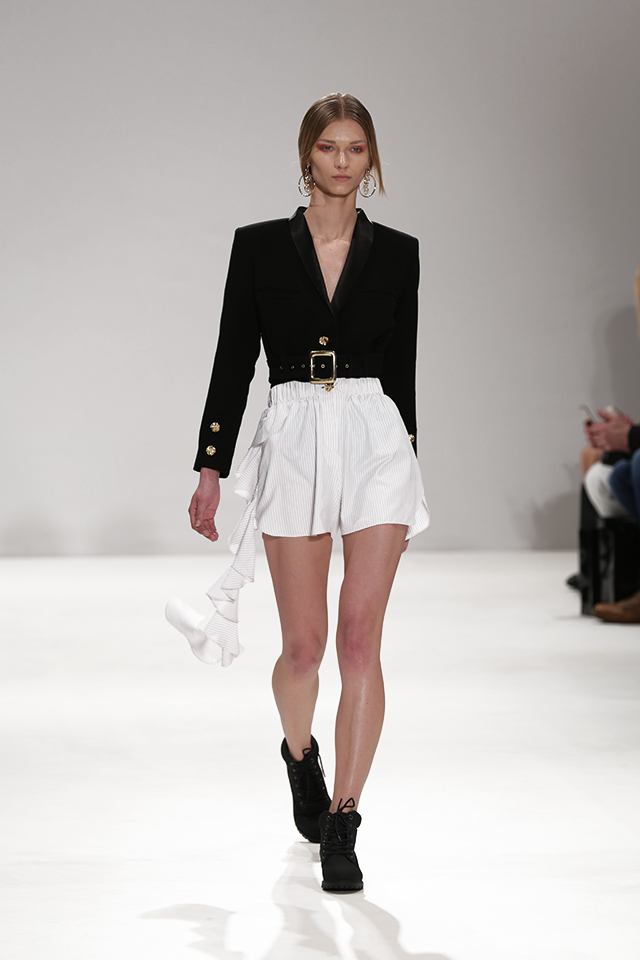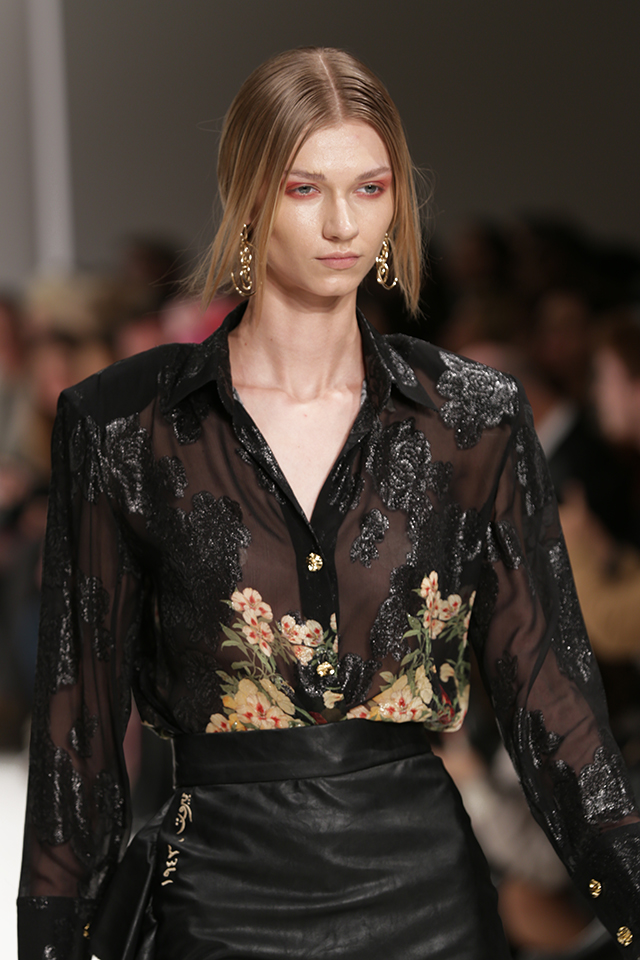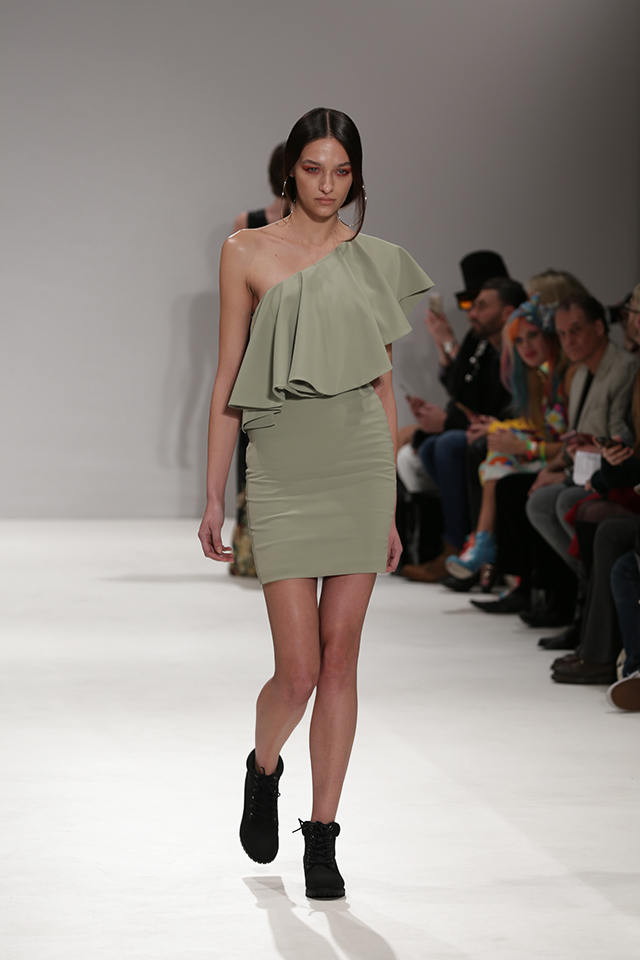 Words by Luke Connolly
Photography by Nicholas Kristianson