POST SS18 INTERVIEW: BILLIE JACOBINA
We spoke with Billie Jacobina, the young designer focused upon creating fun and playful clothing, to hear how her bakery themed SS18 showcase went. From paint splattered accessories to hello kitty skateboards, the presentation embodied the pink party atmosphere, even serving Freya cocktails. Find out which unusual place the designer found her inspiration, and how collaborating with other creatives keeps the collections fresh.
What was your presentation for SS18 inspired by?
SS18 was inspired by my old job I had as a Baker. If you know my story of working in Jakarta for 3 months, after that whirlwind I came back with no money as I was being paid but it's a lot less then what you would earn here- to them it was a lot. So when I had all my money transferred in to pounds I wasn't as well off as I was in Jakarta. So I decided to get myself a part time job to pay for bills and rent etc. The first job I was offered was to work early morning shifts in a Bakery in Canterbury. I took the job, not knowing how hard it would be. I love working late in to the night on my designs, which collided with getting up at 5am to go to work. I also never realised that you can't just cook things on 200 degrees for 20 mins, things burn.
Luckily I was able to leave this job and found something more suitable to me. While I was designing SS18 I decided it would be fun to take this experience that I didn't enjoy and make it in to something fun and creative. So that's what I did.
How did you find showing your collection this season?
This season was the most prepared I had been for a show. It was truly amazing. It went so fast and I had the opportunity to speak to so many amazing people. The people who attend Fashion Scout are all one of a kind and hearing them speak about me and my designs is mind blowing. I wish I could do it everyday.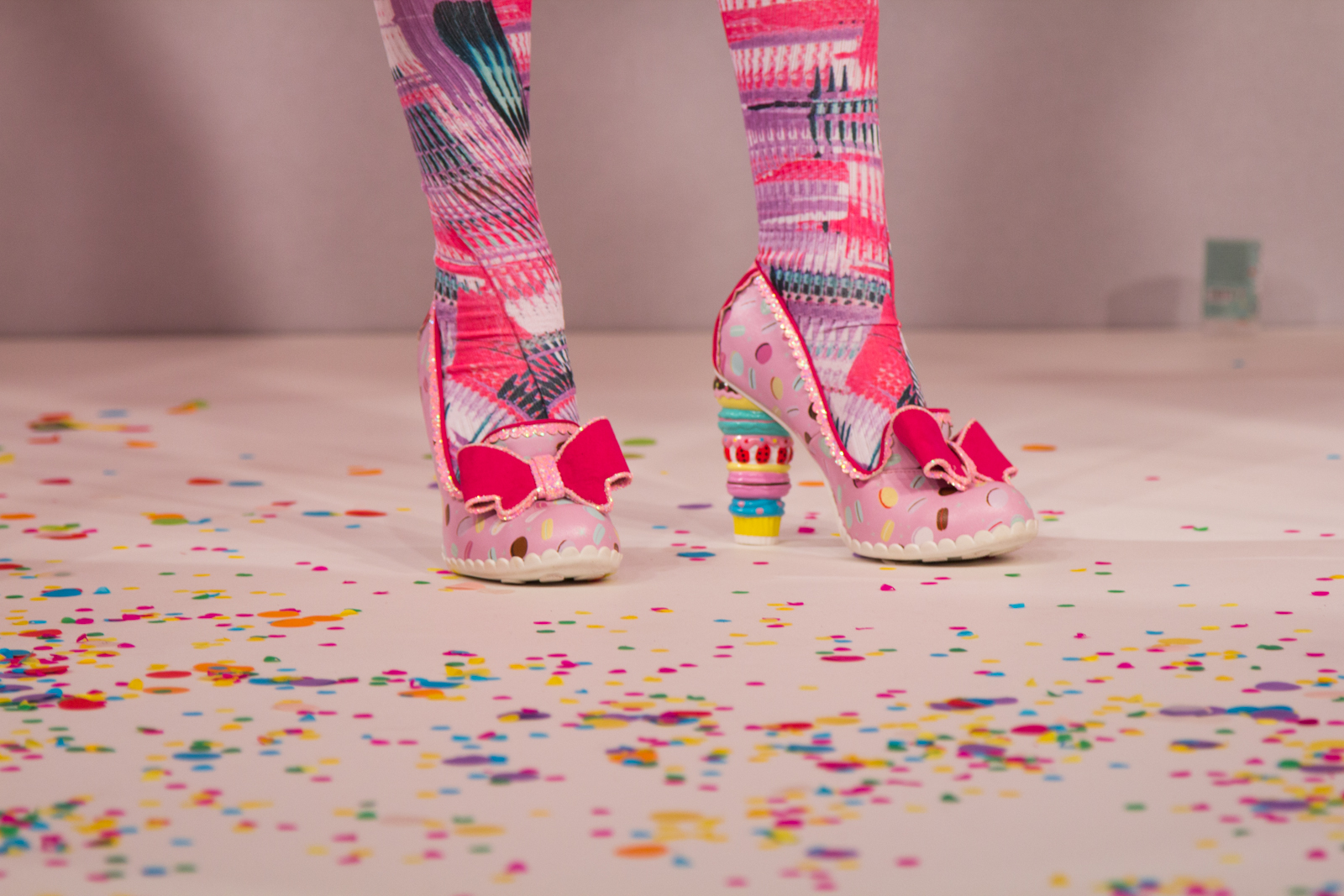 What was your favourite part of showing with Fashion Scout during London Fashion Week?
The support I have had from Fashion Scout is unbelievable. I never thought I would be showing at LFW let alone in my third season. Each space at fashion scout is amazing, however for my brand I believe that a presentation suits me. To have the opportunity to create my own bakery within LFW is something that I thought wasn't going to happen at all. However we got there and made my design a reality. Which I couldn't of done without the fashion scout team.
This was the most diverse season we've ever had. Which of the other designers shows did you enjoy/ do you wish you had seen, if you didn't see any others?
EDDA is a designer that inspires me, her creativity is next level. Her presentation was amazing and so packed! Seeing her designs up close was incredible. I also love Katie Ann McGuigan, I saw her Merit award collection which was crazy, this season she really took it to the next level. Every season my presentation seems to be in between Pam Hogg! One day I will make it to her show. Also the One's to Watch I am gutted I missed as I would of loved to have been there a year on from when I won the award.
What do you have planned for the future?
Since LFW I have had some great emails and collaboration ideas.. however it is too early to day anything. At the moment I am planning my look book shoot for the Sass Squad and starting a new collection.
Words by Annabel Waterhouse-Biggins