SHOW INSIGHT: BILLIE JACOBINA
For Spring/Summer 2018, Billie Jacobina used her experience of working at a bakery as inspiration for her colourful, sequin filled collection. With models dancing on stage to music by Drake and Dua Lipa, they embodied the sassy, uplifting mood Billie illustrates through her designs.
The stage displayed pink and silver balloons spelling out 'Billie's Bakery', with confetti and more balloons to complete the electric atmosphere. With photographers up at the front of the stage and with the room packed full, the models began walking through the crowd, offering a closer look at the clothes and accessories. Attendees of the presentation were also treated to cocktails courtesy of FREYA birch spirit, one of Billie's show partners.
Whilst enjoying the party atmosphere that accompanied Billie's presentation, guests enjoyed cocktails provided by FREYA. The birch spirit is the first in a new line of sustainable, natural alcoholic beverages from Pure Wild Spirits Ltd. Completely organic in composition and named in honour of the Norse goddess of love, beauty, fertility and sensuality, FREYA encompasses all of that and more, standing out from other craft drinks by staying true to her wild and independent roots.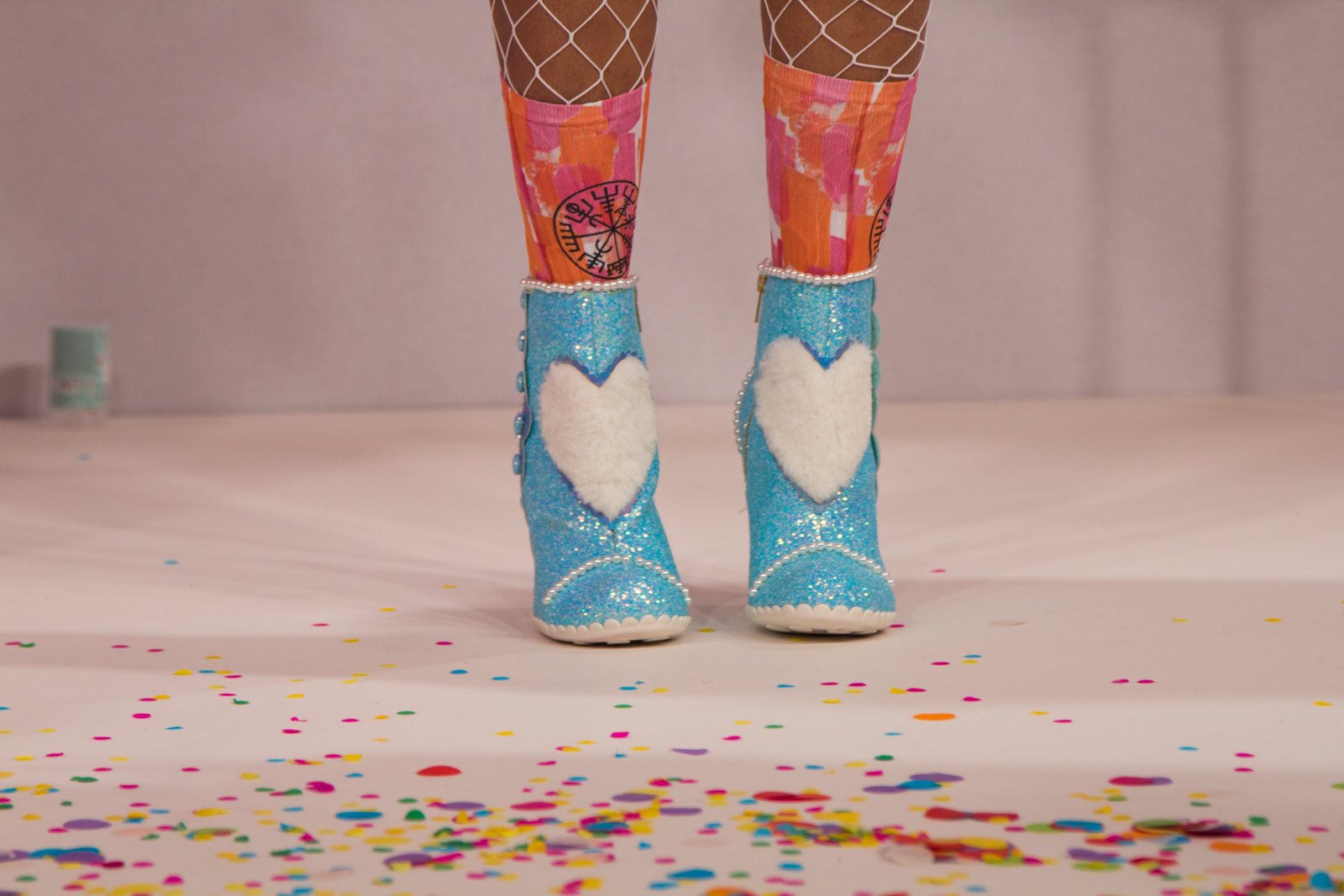 Some of the pieces, such as a bodysuit covered in gingerbread men, were more explicitly drawn from a bakery. Other looks such as pink trousers with the words 'sass squad' printed on the leg, a metallic pink maxi skirt, furry pink scarf, and oversized coat held true to Billie's trademark colour scheme and style.
For this collection, Billie has collaborated with No Basic Bombshell for accessories, using donut and croissant shaped earrings that compliment her designs beautifully. With a sponsorship from Irregular Choice, Billie has worked on footwear, featuring shoes with furry pink hearts and cupcake inspired heels.
Words by Olivia Spring
Photos by Rory James and Bethan Fielding