SHOW INSIGHT: INIFD-LST - A RAGEEN RIOT
India based International Institute of Fashion Design has worked in association with London School of Trends for the INIFD-LST: A REGEEN RIOT show for Spring Summer 2018. Included in the show were 12 selected student and graduate designers from across India, who showcased designs to an overflowing and excited audience at Freemasons' Hall.
With 12 different collections shown, in one inspirational show, a range of designs and ccreative concepts were seen. Opening the show was Shobhana Rani, who cites inspiration for her 'Triumph of the Spirit' collection as stereotypical cowgirls on Western ranches. This was notable in her use of fringe and flowing dresses, enhanced by floral designs.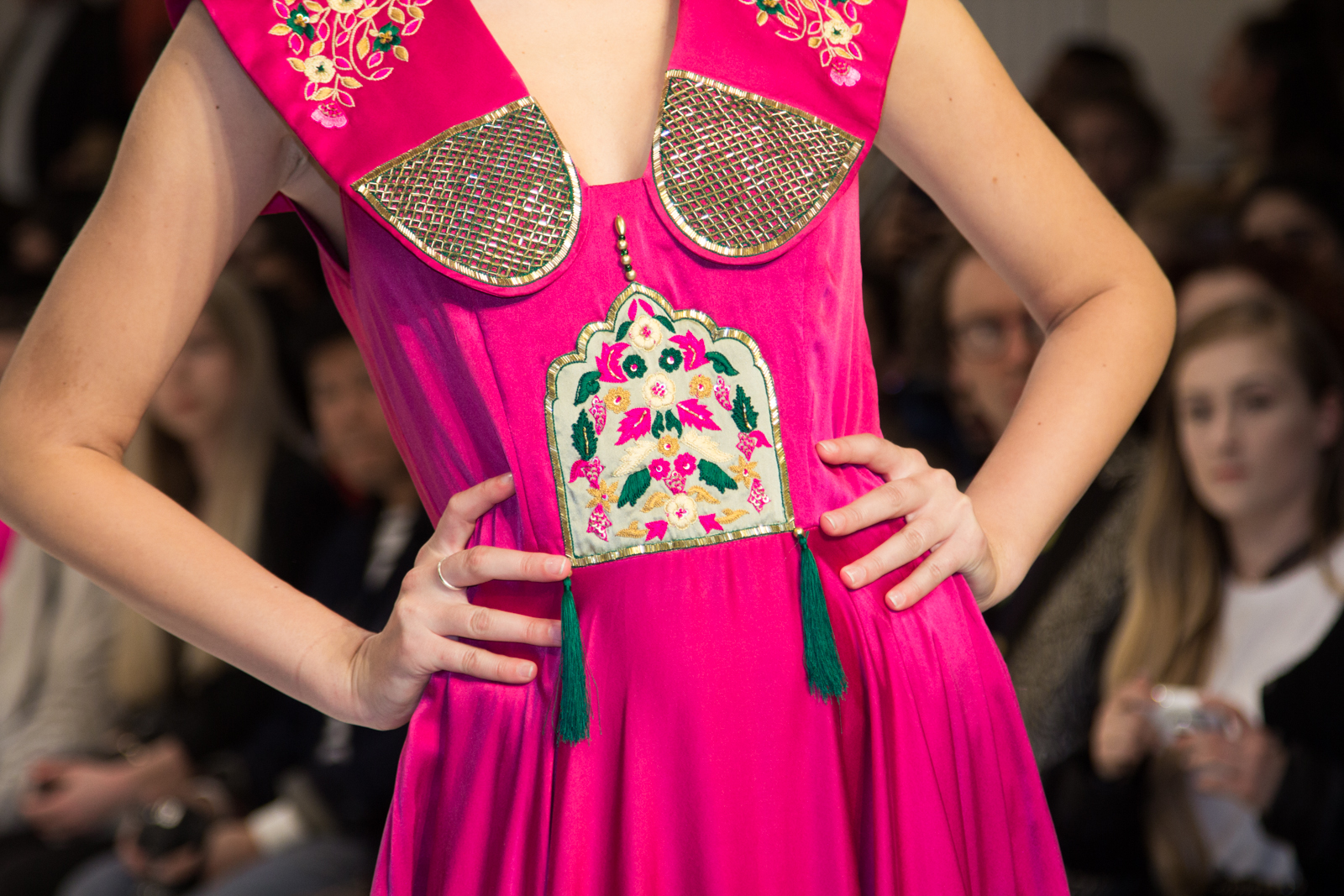 Ruffles, sheer, and tulle designs as well as floral embroidery and print were seen throughout all the collections. Led by creative director and mentor Joseph Anthony Toronka, all the collections flowed seamlessly.
Some designers such as Rakhi Sharma and Sneha Puri introduced stunning occasionwear, while others such as Gazal Khan had more casual pieces such as a yellow mini dress. A full list of all the talented designers include: Sawarnjit Kaur, Michelle D'Souza, Shobhana Rani, Alyysha Chamdiya, Pooja Kumari, Sneha Puri, Rakhi Sharma, Sangeena Brahma, Gazal Khan, Bhawna Kumwat, Gagandeep Singh Tuli, and Ashkay Sehgal.
Words by Olivia Spring
Photos by Bethan Fielding and Bisi Emeruwa