SHOW INSIGHT: LEAF XIA
With a colourful return to Fashion Scout this SS18 season, New York based designer Leaf Xia debuted her most recent collection. This exciting and playful artist is widely known for her use of bold, primary and secondary colours, as well as her eye for geometric patterns, and shapes and this season was no different. Starting off the show we saw horizontal striped rain macs, followed by A-line dresses with bold block print, and straight fit trousers with matching tops. This SS18 season we saw unexpected twists in her design style. A ruffled edge white dress with dimensional roses in blue, and red was a departure from Leaf's typical design elements.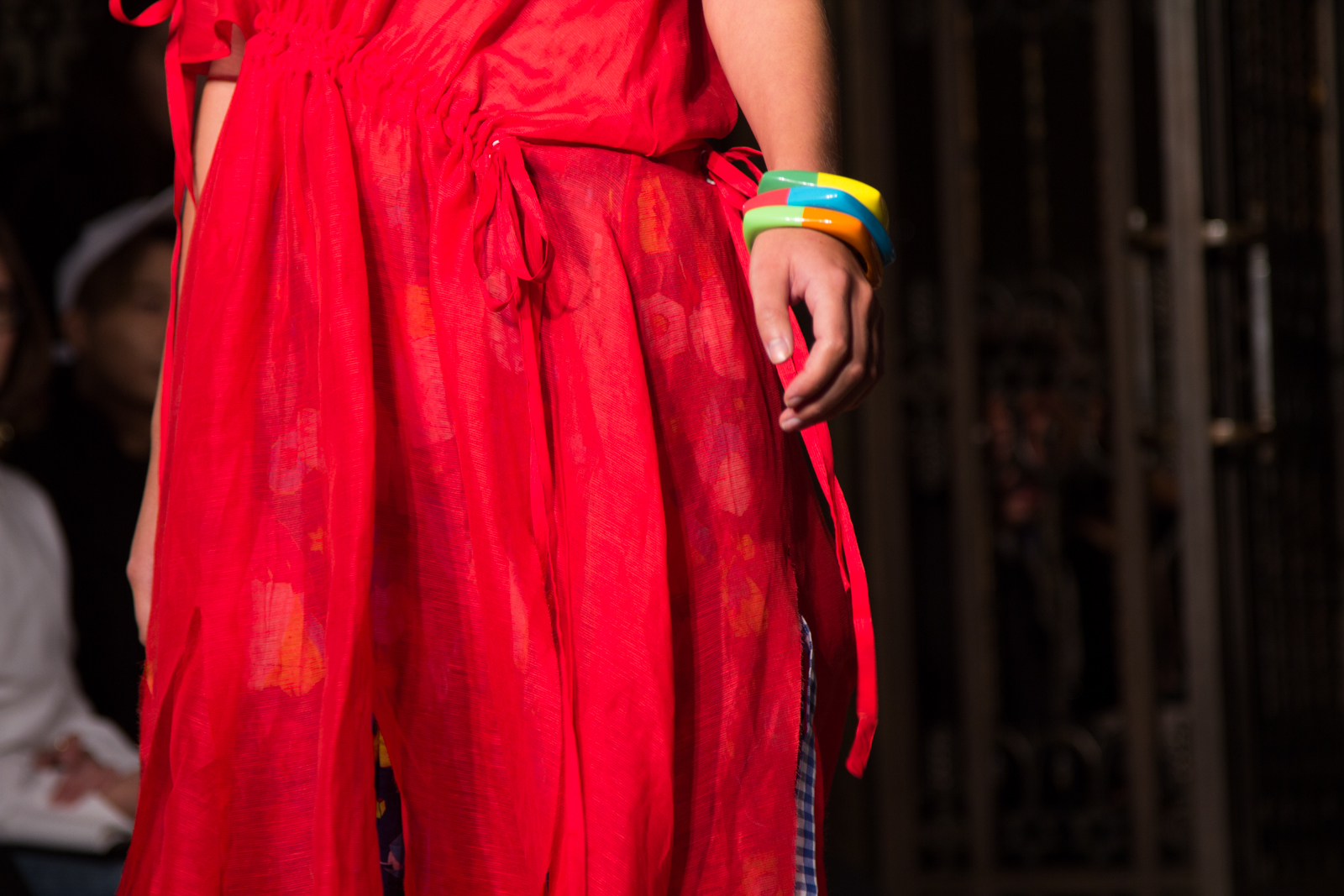 Gingham was used to as a contrast on dresses with cuff sleeves and tied sleeve arms. We saw a silver, airy dress layered with a shiny green army mac, which brought a quick divergent throughout the collection. A pink off the shoulder tulle dress was complete with ruffle sleeves, and a denim layer underneath. Featured on the denim layer was a large elegant bird embroidered with pinks, greens, and hints of yellow across the side. This collection from Leaf Xia held on to the designer's signature styles, with a edgy new take on women's dresses.
Words by Maisie Taylor
Photography by Bethan Fielding