SHOW INSIGHT: N&S GAIA
Contemporary New Delhi based womenswear brand N&S Gaia bought to the Fashion Scout catwalk their SS18 collection. For the past 4 years N&S Gaia has contributed to the modernisation and revitalisation of a North-East Indian technique of hand weaving called Dakmanda. Exploring and experimenting with natural fibres, N&S Gaia believe in conscious fashion, and improving the steps we take towards our approaches. Hand woven embroidery and textiles are used in partnership with mill woven fabrics to lessen the environmental impact from these designs.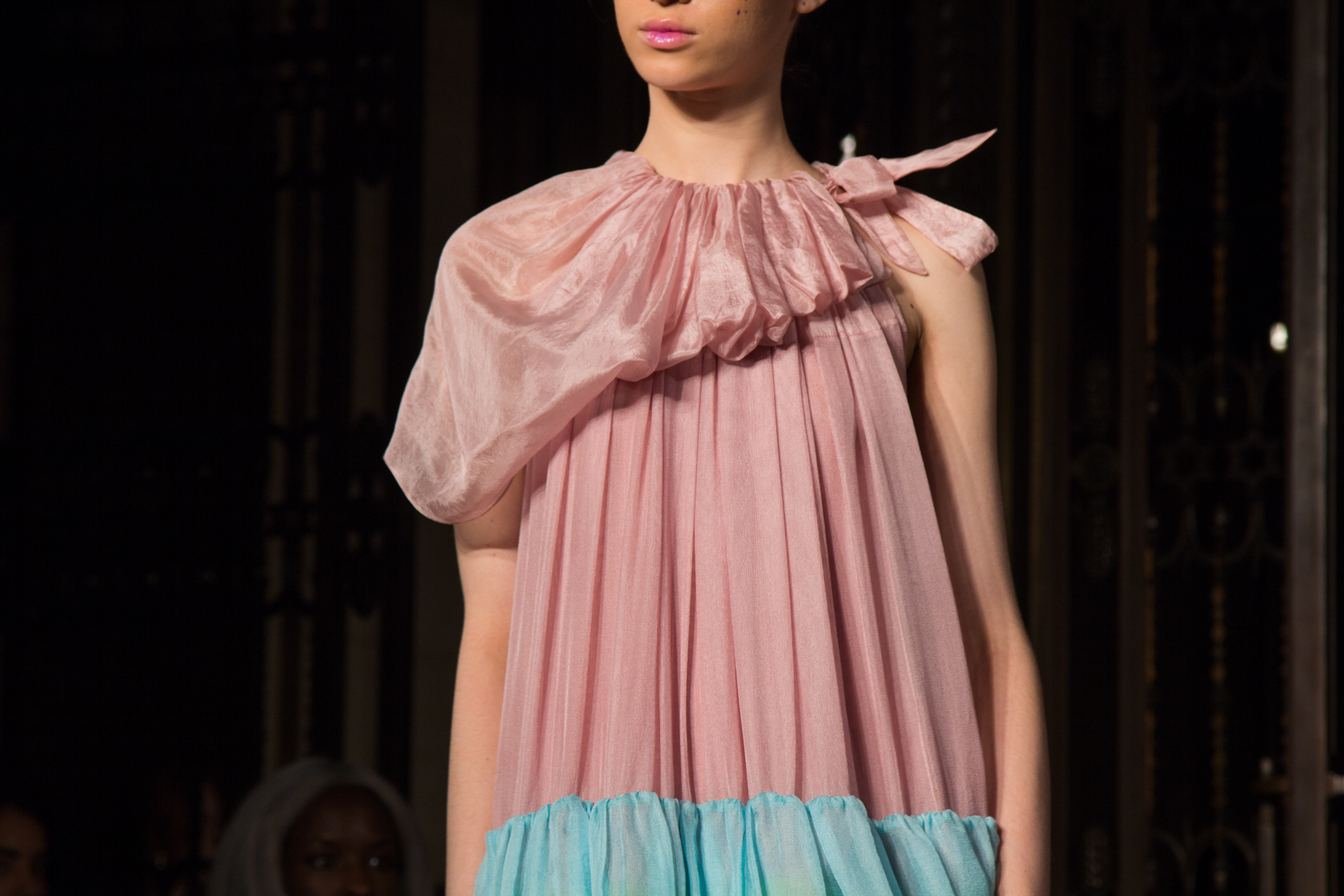 This SS18 collection featured pastel hues in earth tones, contrasted with black sequins, ruffles, and oversized sleeves. Feminine dresses of mauve embroidered with delicate flowers and birds complemented the airy and light movement of the dresses. Embroidered collars on the designs served as oversized necklaces, whilst flowers in vivid colours draped across the shoulders of the pieces. Gentle and soft, the collection shown held the creative and calming design concept of nature and femininity.
Words by Maisie Taylor and Zoe Bennetts
Photography by Bisi Emeruwa, Stefan Jakubowski, and Bethan Fielding