SHOW INSIGHT: ROHMIR
Luxury fashion brand Rohmir presented an exciting collection for SS18 this afternoon. The collection titled "Sparkling" brought a unique and glamorous. Designer Olga Roh has brought her exquisite and daring collections of women's ready-to-wear clothing and accessories to Fashion Scout for several seasons, and this collection continued her established reputation built upon sophistication.
Artistic silhouettes and shapes demonstrate Roh's passion towards dressing the female body in an elegant manner, while the luxurious fabrics create the soft allure that Rohmir is known for. The collection swept the audience off their feet with not only the glamorous designs, but the theatrical catwalk presentation accompanied by spellbinding opera.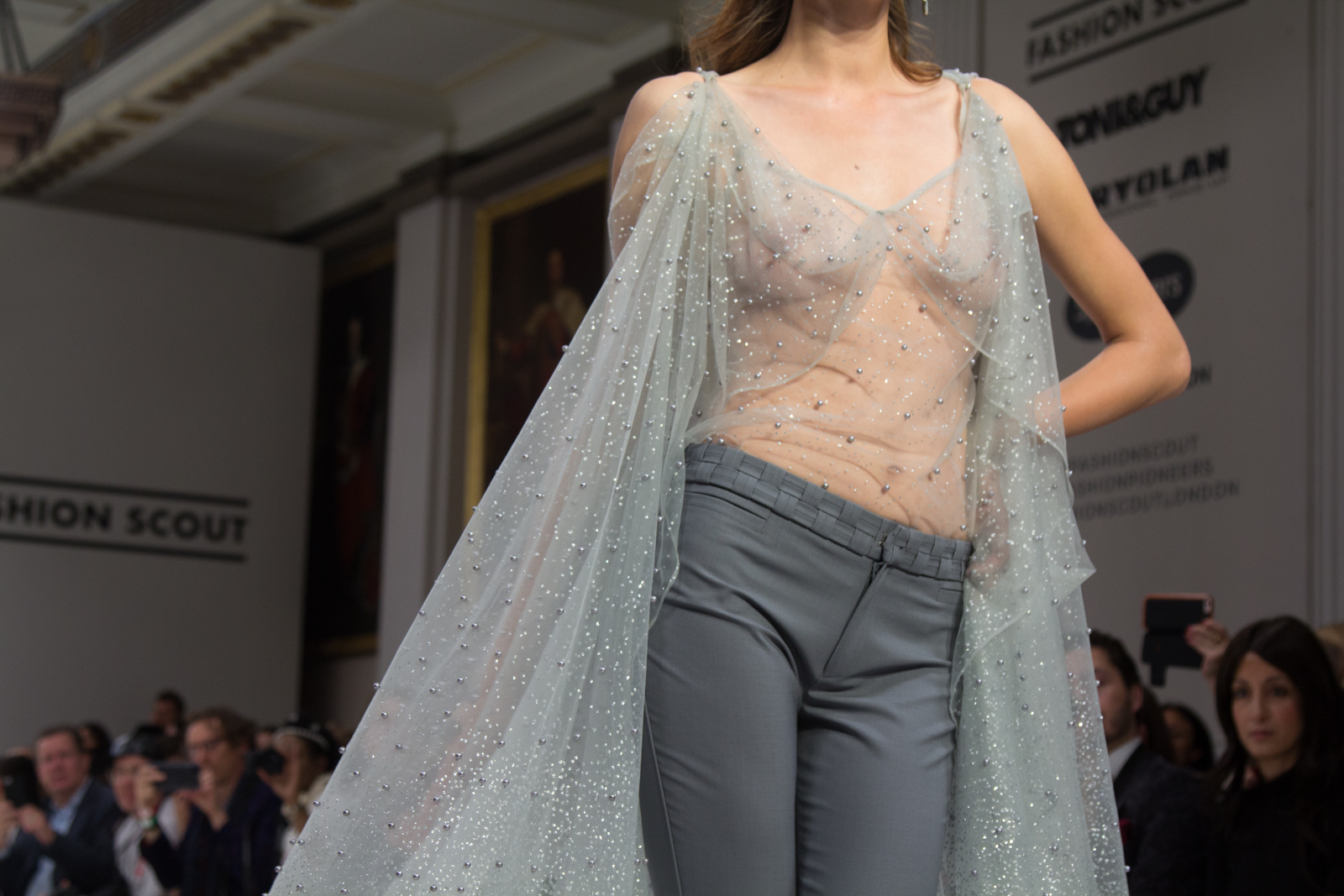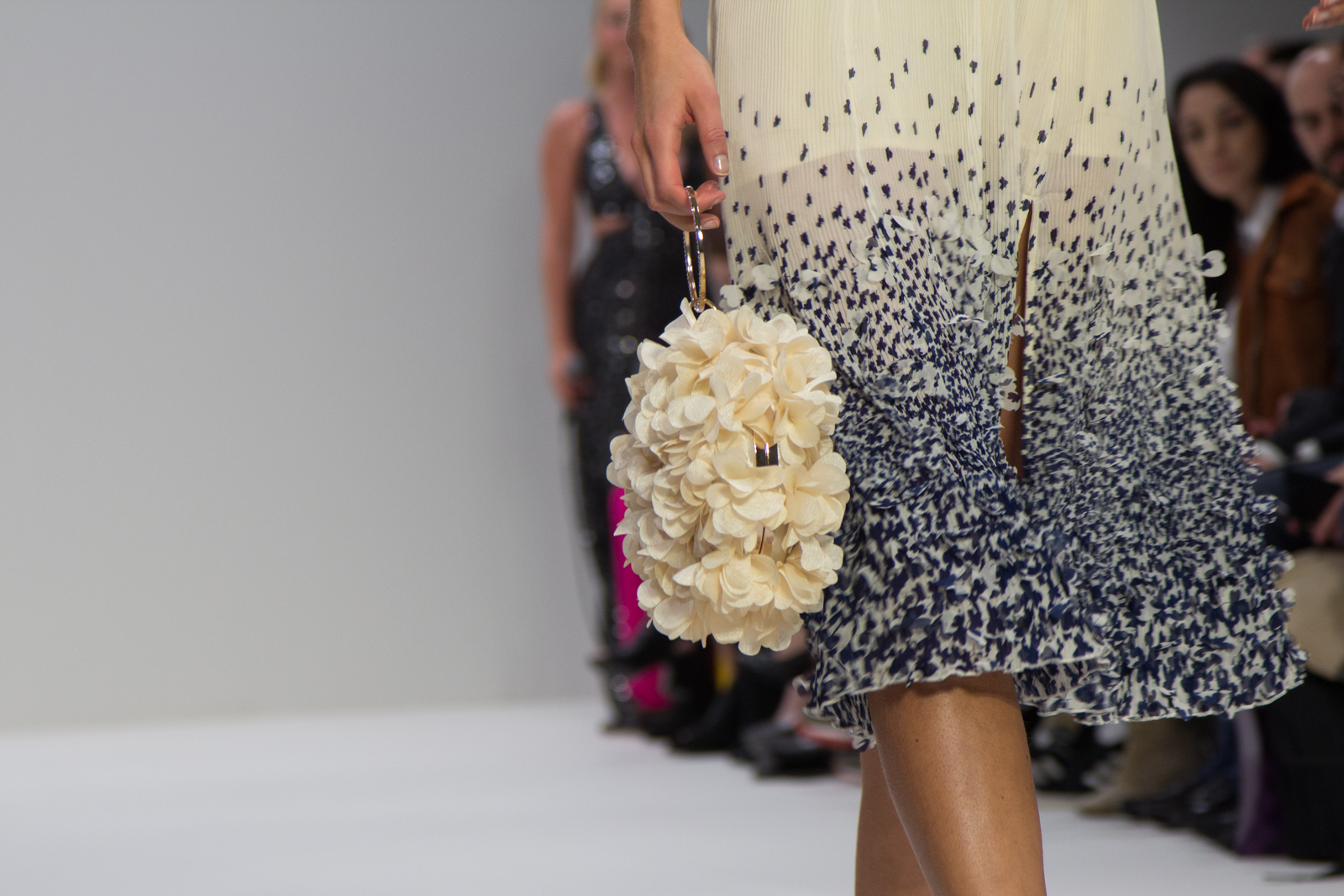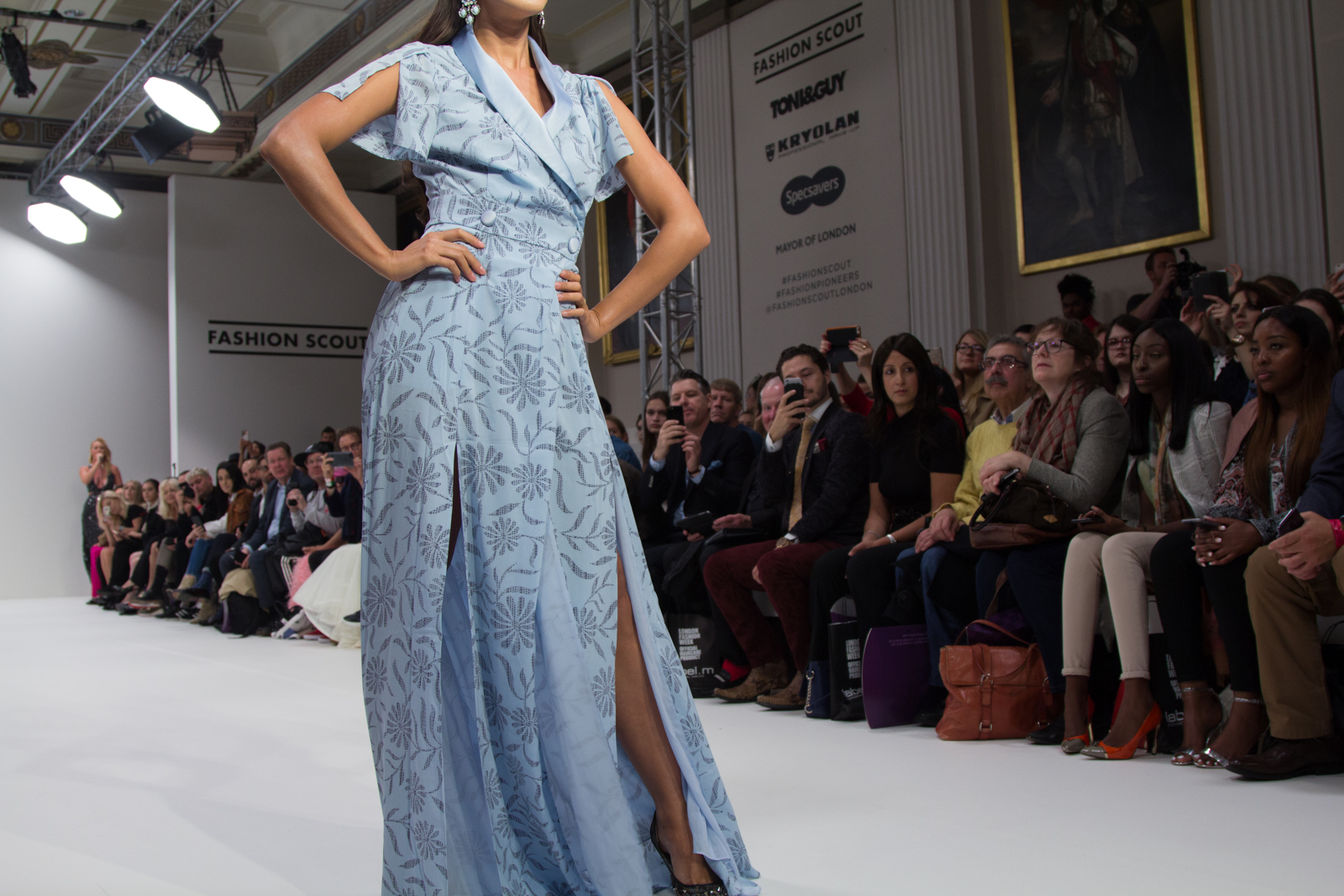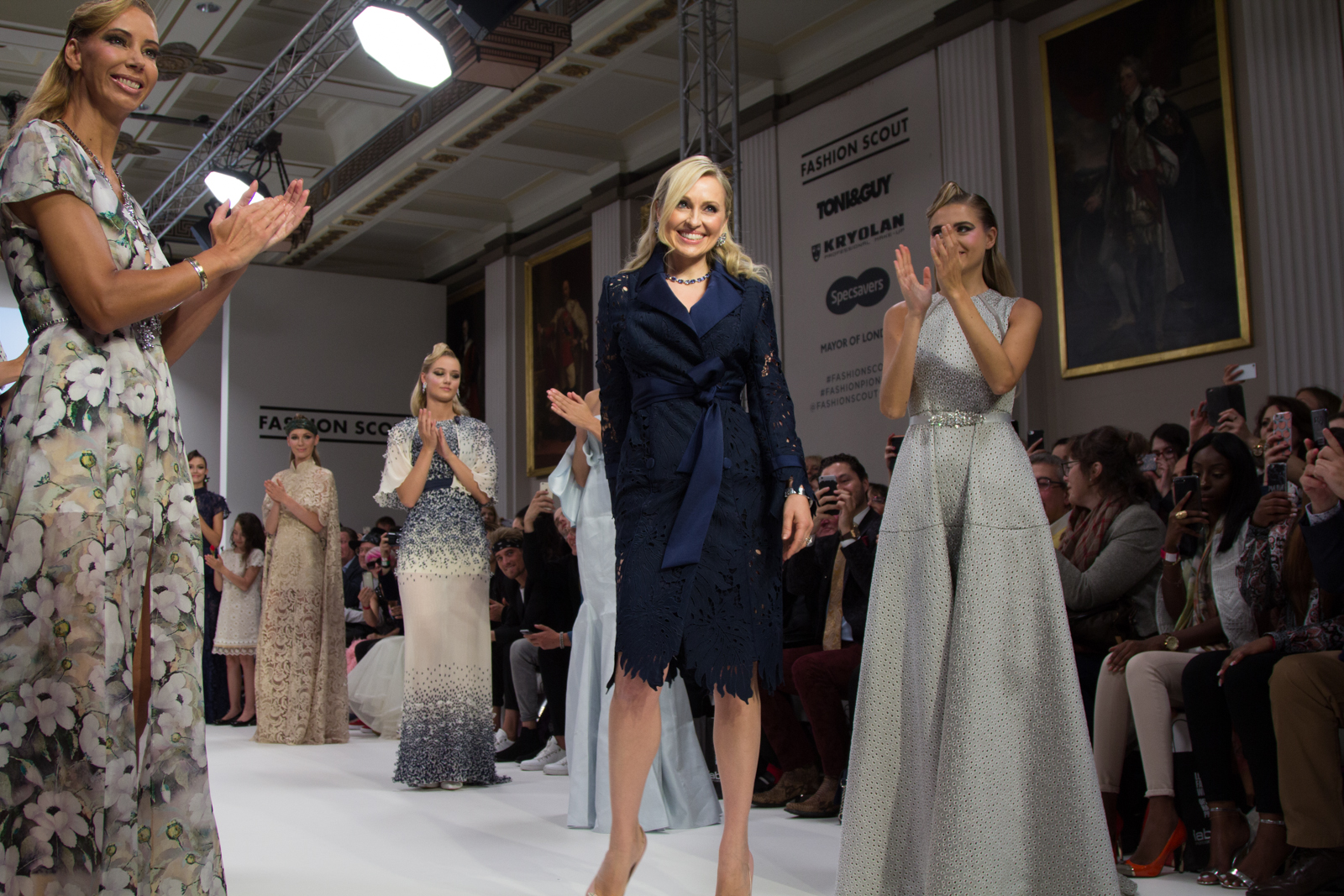 The show began with the enchanting sounds of an opera singer, while the models proceeded down the catwalk in floral printed party dresses, of greys, purples, and light greens. Followed by an array of grand evening gowns, we saw an assortment of ruffled sleeved dresses and blouses, as well as a baby blue silk dress, complete with oversized navy shawl. A tonal floral print graced multiple evening gowns complimented by large statement jewellery.
Sparkling necklaces, and matching silver mirrored chandelier earrings ensured a sense of effortless elegance. The audience was in awe as models graced the catwalk hand in hand with children, modelling matching party dresses of white with floral detailing, and a dark navy lace with a cinched waist. The overall atmosphere of the show was enchanting, in a lavish and extravagant exhibition of beauty. Rohmir did not disappoint this season with the dazzling garments, presented along with the live opera singing, which turned this catwalk into a grand performance.
Words by Maisie Taylor
Photography by Bethan Fielding